Arduino Yogurt Maker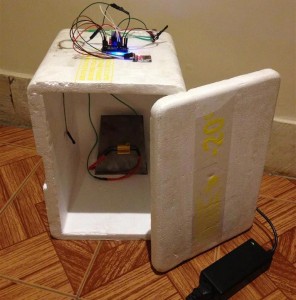 These days I was reading an interesting post on how to make yogurt "by the gallon" (http://www.instructables.com/id/Yogurt-By-The-Gallon/). One thing needed was to maintain a rather constant temperature of 43ºC (110°F), so the bacteria can grow properly. Though you can buy commercial yogurt makers, they aren't big enough for a gallon of yogurt. Besides, it's cheaper (and way more fun) to build one yourself.
Checkout this post I made on instructables.com.